The Background
I've been with Duct Tape Marketing for about twelve years now. We have a few different elements of our business. We are your traditional marketing agency where we work with small business clients. In terms of coaching and consulting, we have a consultant network. There's about 150 marketing consultants and agency owners that are certified in our process, our system methodology, and they get to go out and work with small to medium sized businesses. And then we do a lot of speaking, training, webinars coaching, books on top of all that as well.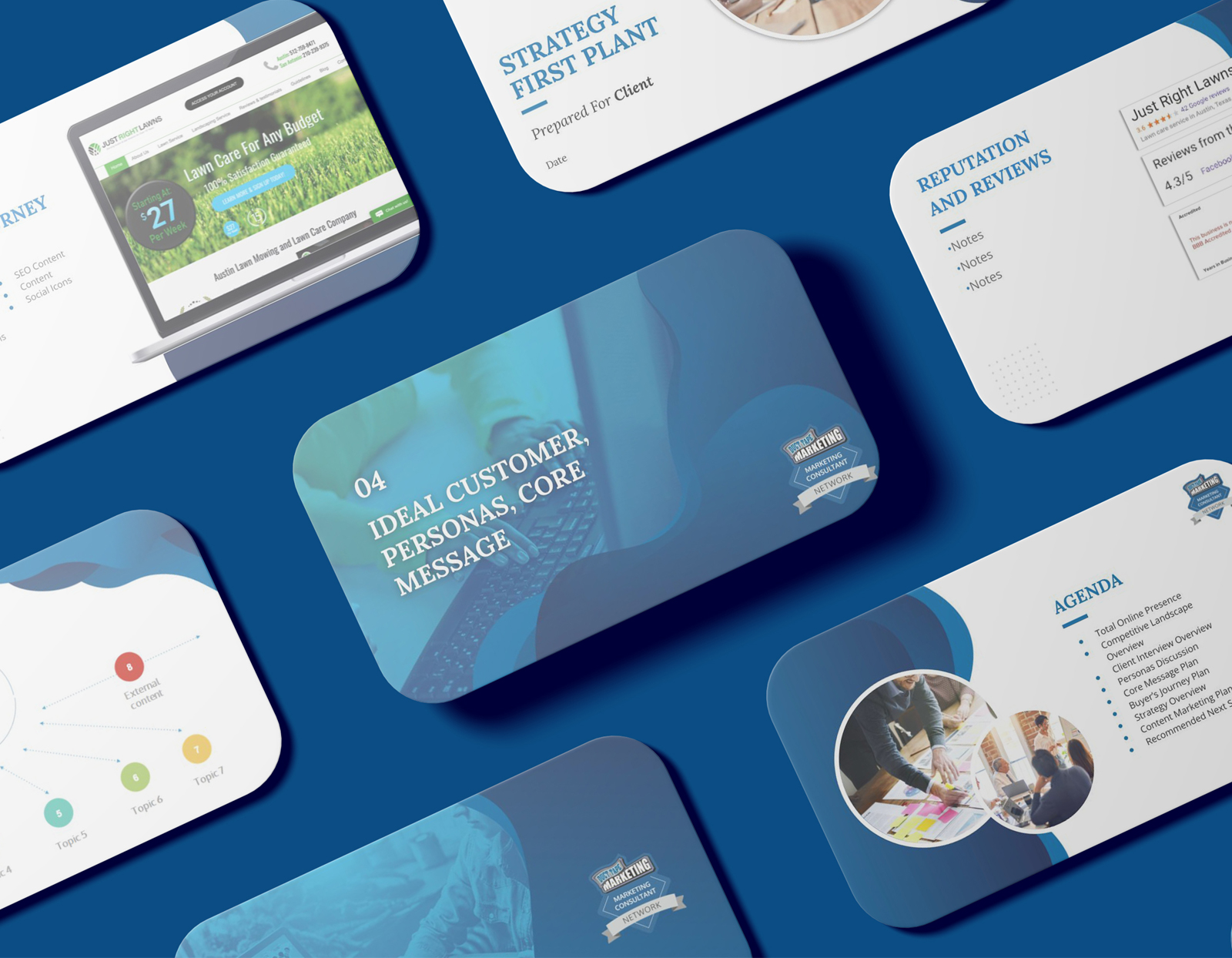 The Process
We first found DeskTeam360 through a Google search. We were working with another unlimited service model company like DeskTeam360 for two years and started to be unhappy with the results so we started exploring different options. I spoke to you and I think three other other companies and you won us over. I will say the price point is one of the things that I liked because obviously your examples of your work and then you had that price point. And I'm like, if I can get that quality for that price point, I'm definitely interested.
We've been using DeskTeam360 for five or six months so far.
We work with a lot of small business clients. We typically offer marketing strategy and then comprehensive retainer packages. But very focused on websites, obviously, because that's what we think of as your hub of marketing is your website. And so we work with DeskTeam360's team to do everything from design to develop to launch, which is wonderful having them involved all along the way. But we also have a number of clients on retainer packages. That's our model. And so it's adding a page here. They're updating designs on pages, just kind of random website projects as they come up for clients beyond the build.
And graphic design as well. I forgot to mention that because we've been really thrilled with the graphic design that you all have done. So we've had a couple of logos done so far for clients and the first round nailed the logo. The clients were absolutely thrilled. One of our clients is like, thank your designers, because they saw me, which was really great feedback on the first round of a logo because that can be challenging. And then we've also had your team do a number of PowerPoint decks for me specifically. I am terrible at PowerPoint design, I will admit it. So I can get the words on there and then I cannot design it. So your team has really helped me specifically in terms of here's the content to make it look pretty and that's been really a huge help as well. So you're supporting us not only for our clients needs, but our needs on top of it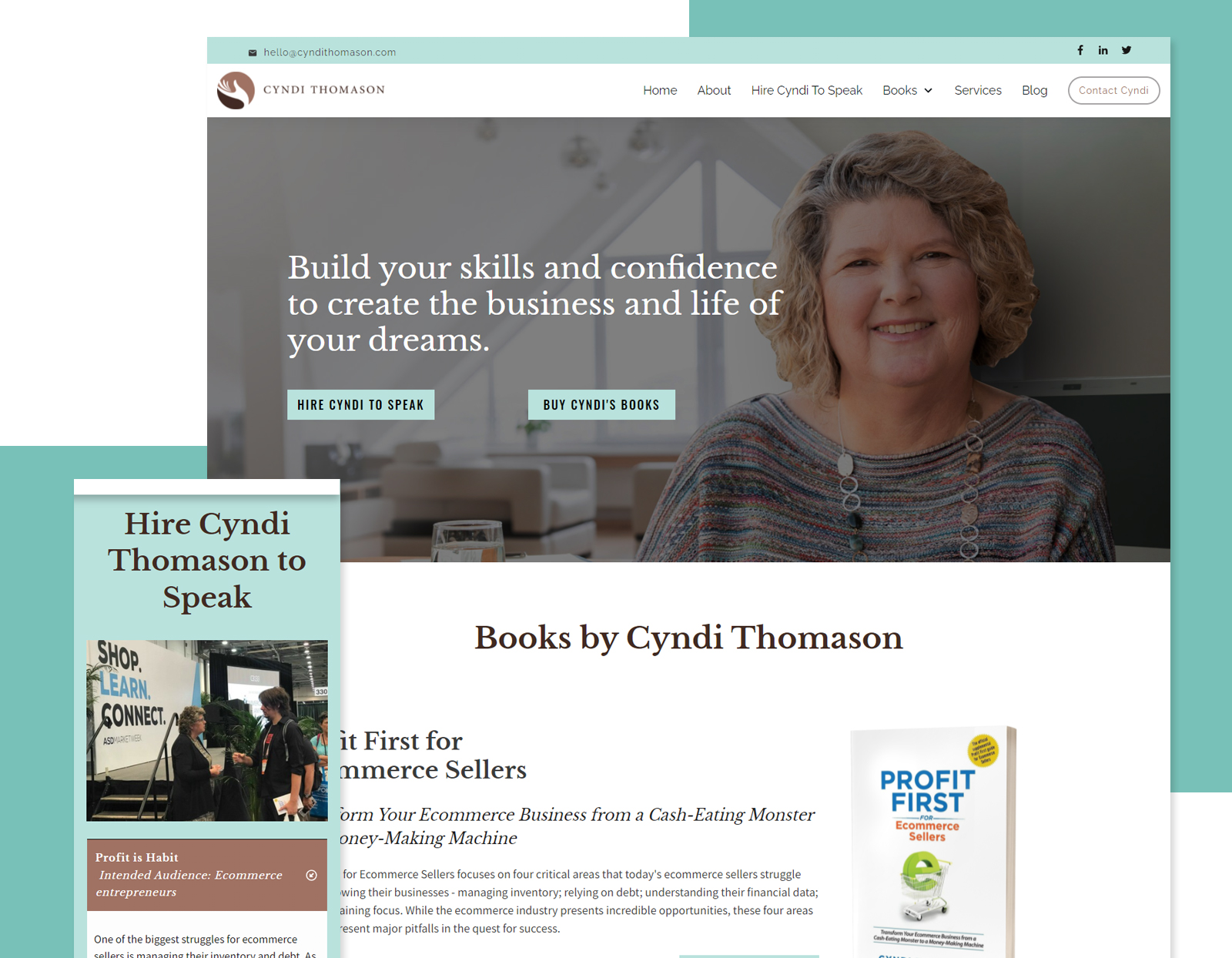 The Results
We were working with another company on a similar model as DeskTeam360, but what changed the most when we started working with DeskTeam360 is that you were delivering better quality faster and we're more profitable.
I think the design element of it, you all do really well. But oftentimes with our previous company that we've worked with, the Mark was still kind of missed on the first draft design, and we'd have to go through a few revisions to finally get there. And it holds up the whole project where, like I said, for you all, I feel like you take in the information we share, you pay attention to details, and we get very close to a final draft of a design in our first or second revision, which is huge.
I think that it is really important that's one of the biggest benefits of working with DeskTeam360 on your model with the unlimited revisions is we know we can get it right with a client where they're 100% thrilled
To anyone reading this and your thinking about using DeskTeam360,I would say absolutely get off the fence and do it like we've talked about so far there's been a huge value that we're experiencing in terms of our business and our marketing, but also what we're able to provide our clients as well. Any time you can find a partner that helps you both in your company, your agency, your consultancy, whatever your structure is, and then also get better results for your clients, I actually think it's worth exploring.
Duct Tape Marketing
"We're Getting Better Quality & Faster Turnaround Times At A Lower Monthly Cost Than Our Previous Provider."
"Absolutely Get Off The Fence And Do It!"