The Background
Dr. Steph Lee is a pediatrician and an author in a book she co-authored in the third edition of Women In White Coats. She discovered that her love for helping people extended beyond the clinic. She also loves coaching people to have better relationships.
Before using DeskTeam360 she attempted to build her own website using a free WordPress theme. Although she was a good writer she did not feel comfortable with the design or some of the more complex technical aspects of certain functions she wanted on her website.
She said she also "struggled with coming up with a cohesive look. I wanted a logo that represented me and my brand. Also, I could have come close to creating the graphics your team did.
I also struggled with making the content flow so that it was easy for people to understand what I do and where to go on my site to read my content.
Also before I worked with DeskTeam360 my website was really slow. I started to look into getting help when I started getting overwhelmed.
My decision was easy to choose DeskTeam360 when knowing the people who referred me to you and their sites looked so good.
DeskTeam360 launched my website back in January 2021 and it is super fast."
The Process
The first thing Dr. Steph Lee did was purchase a new logo from DeskTeam360. We got some ideas from her about herself, her brand, and some color preferences.
We designed three different logos and she picked one and we made some revisions based on her feedback.
After just one more round of revisions, we nailed it and we had her logo and brand finished so we could build her the site of her dreams.
Dr. Steph Lee did a full custom site so we went through the same process as the logo. We designed three different websites and went through the revision process. Once she approved the design we went to work developing it.
After just a little over a week, we went over her site with her. She had a couple of changes that she wanted to be done. After we finished those tweaks we were able to test and launch her site.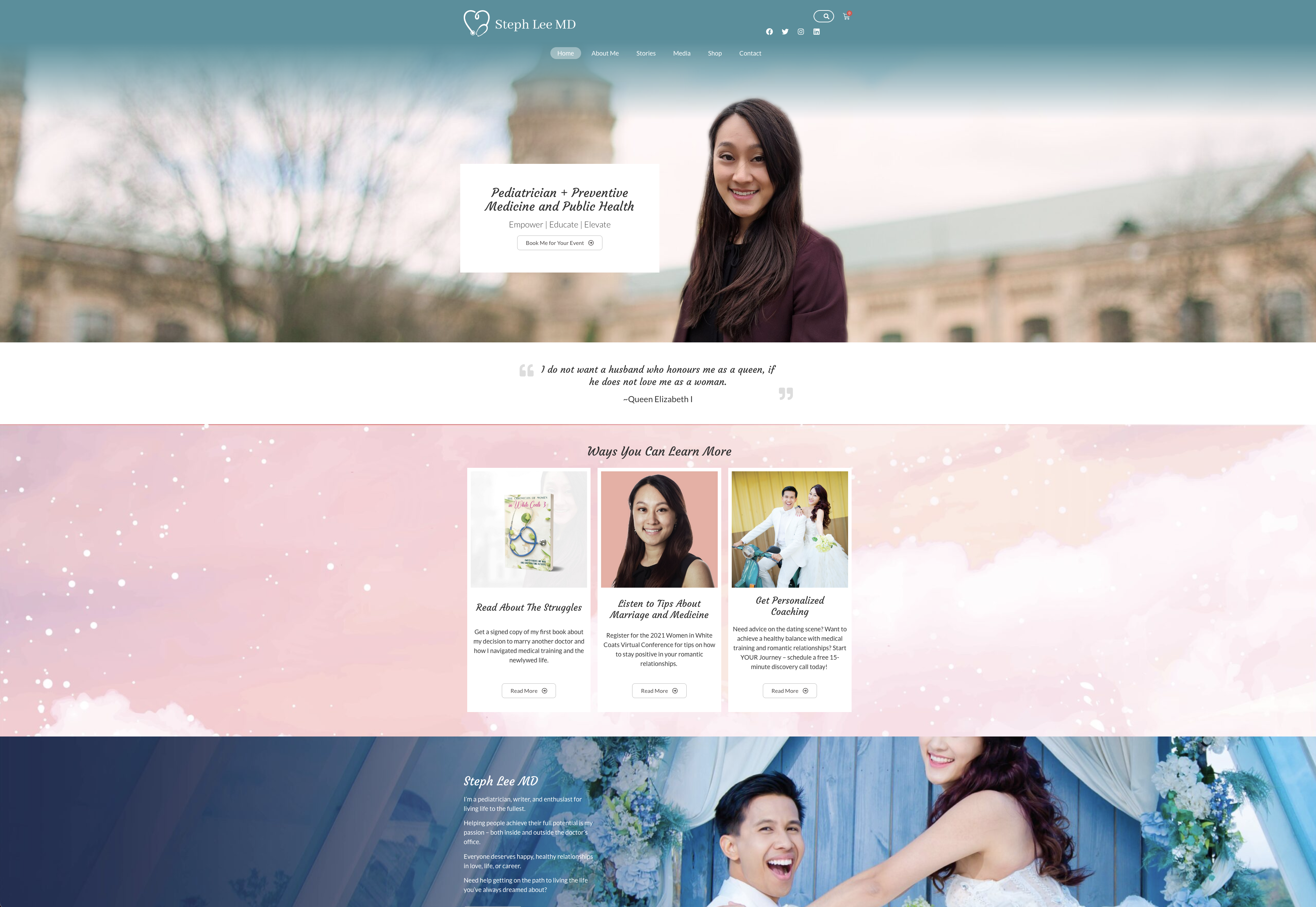 The Results
In the end, she didn't feel "frustrated with the site looking and feeling clunky anymore, and I knew that the commerce on her site worked without me having to learn how to do it.
I knew you guys were going to do a good job when I didn't have to chase you down to answer my questions or to get updates.
You really helped make my website look so much better, really the biggest win was seeing that it looked better than I could have imagined.
Now because I'm hosting the site with you my website speed is really fast."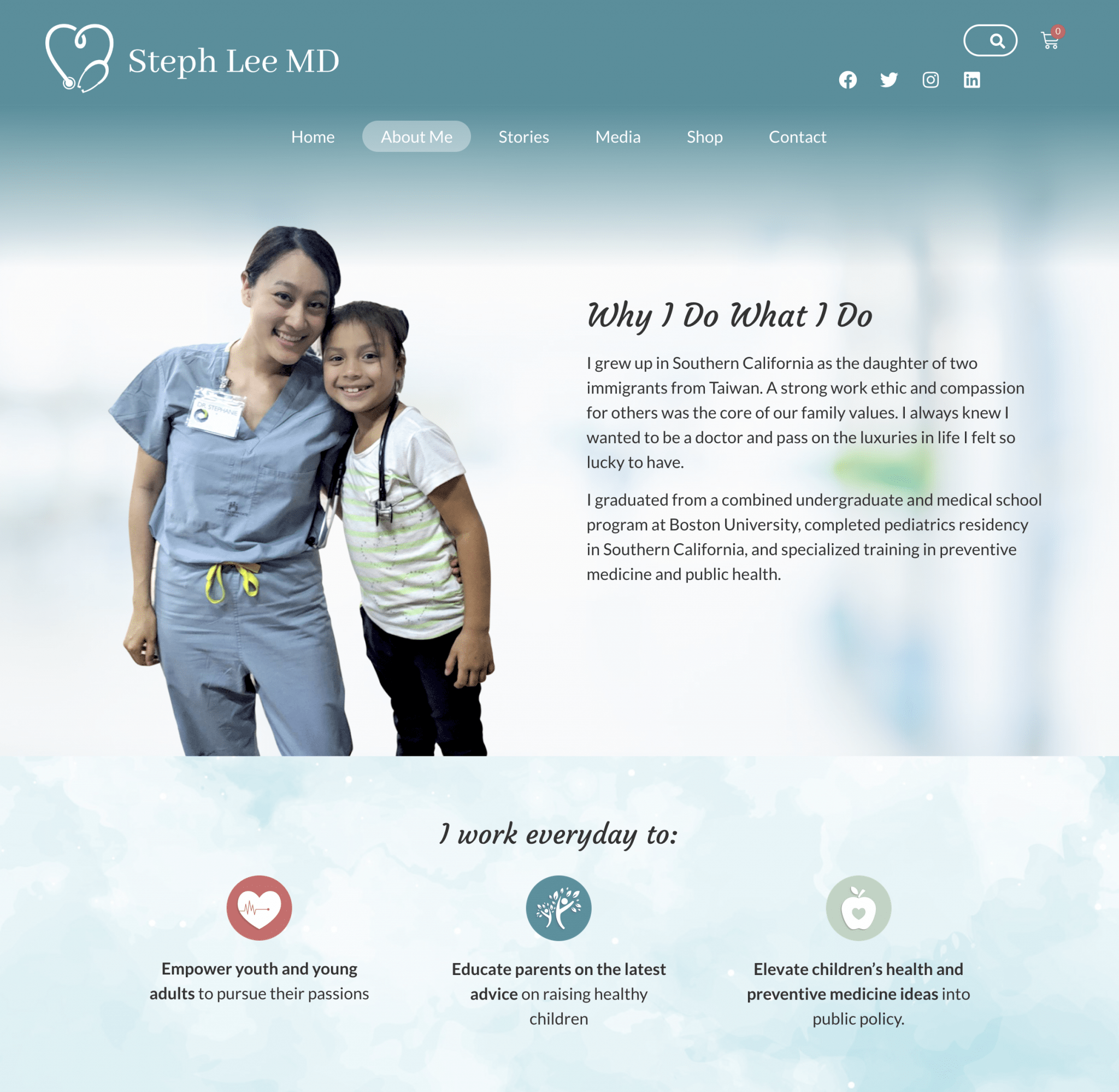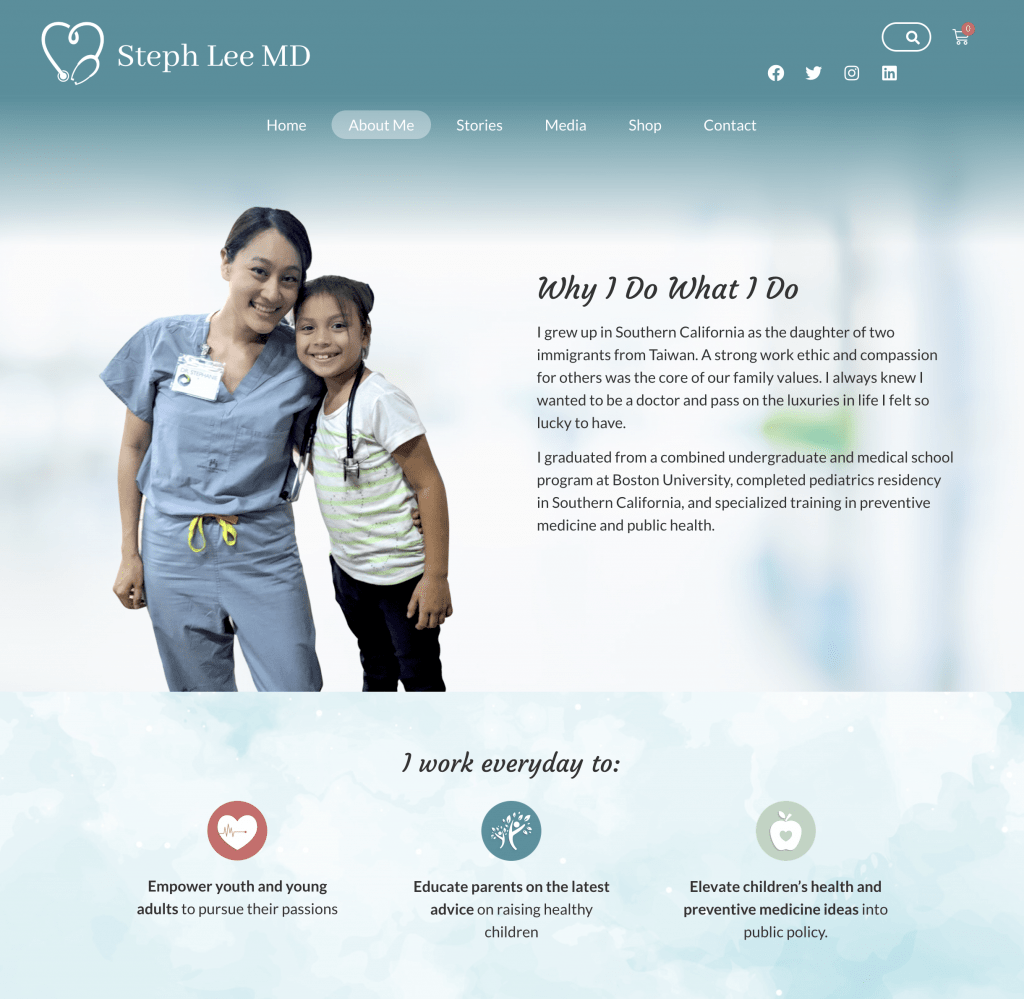 "Take a look at DeskTeam360's examples and know that you'll have peace of mind knowing that your website will be done right and efficiently so you can spend your time doing something else."