The Background
Women In White Coats Co-Founder, Archana Shrestha, is a medical physician, blogger, podcaster, community builder, program creator, author, wife, and mother.
About 2 years ago they had an idea to bring into the world the story of women physicians to shed light on the struggles and sexism in the workplace. They started a blog and ended up with so many other physicians wanting to share their stories that they ended up writing a book. From there, they created a membership site for the community to continue to grow and flourish. That led them to create courses to help doctors and provide credits for their continued education.
The problem they faced was growing an online business with little to no technical skills. The tech tasks sucked up so much of their time. Being caught up in the nitty-gritty prevented them from being able to focus on the big picture in their business.
Before joining DeskTeam360, the Women In White Coats Cofounders would spend half of their time on tech-related tasks with their website, landing pages, and creating graphics which resulted in them feeling bogged down. They also felt unsupported and didn't know how to handle the technical things that came up. This resulted in worrying and caused a lot of mental frustrations because if they couldn't figure it out, they didn't have anyone else to ask.
They found that it was creating a lot of mental stress and it was blocking them from wanting to grow. "How can we grow because if this gets big and we don't know how to handle these things, it's only going to get more complicated from here."
Once they had DeskTeam360 in place, they were confident DeskTeam360 had their backs and could help them with any technical issues that would come up. Knowing that DeskTeam360 could work at their speed, keep up with their ideas, and support the launches and programs they would be creating, the Women in White Coats Cofounders felt prepared for their business to explode.
The Process
"I just love how easy it is to send DeskTeam360 a project and then it's almost like magic… in a couple of days, I get something back.
And I wouldn't get just 1 graphic, I'd get 3 or 4 versions and I'd be able to pick the one I liked the best. There's this process right in the ticket to make some tweaks and they'd get revisions back to me very quickly.
It's nice having a partner like DeskTeam360 to keep up with all of the design projects.
Definitely give DeskTeam360 a try! You'll be so amazed and happy with them because they will not only take things off of your plate that you probably don't want to be doing, they'll help you grow and take things to the next level in a way that is simple and easy. It takes a lot of stress off of you and allows you to stay in your zone of genius."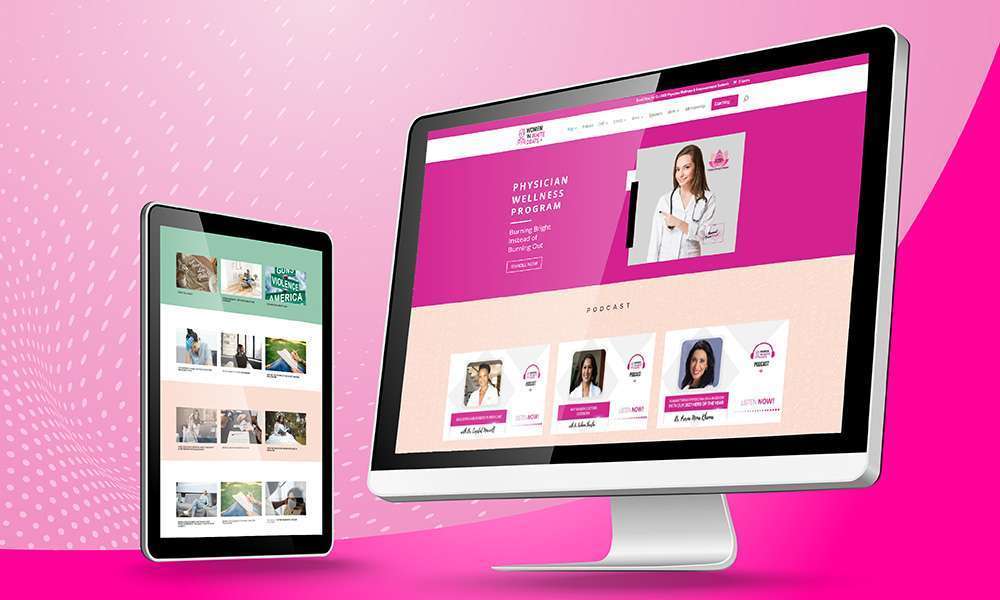 The Results
"I just love how easy it is. I love how I didn't have to build my whole team of graphic designers and be the webmaster and handle any kind of website issues that came up. I didn't have to hire different people for different things, they are all just centralized in one place with DeskTeam360.
I just know that what I submit will be handled with quick turnaround times. Joining DeskTeam360 really took a load off. It elevated our brand and made us look so much more professional. I always tell my partner, DeskTeam360 makes us look good!
Before, I was like 'where's the helpline?', but there's no helpline when you own your own website. Well, until DeskTeam360 came into our lives. I was so thankful DeskTeam360 jumped in right away to help us with an emergency when our site was so slow people weren't able to log on. Our whole business is online and that's like your storefront being closed down. We were like, we don't know what's going on but can you help us. We are so grateful DeskTeam360 ensured the website was updated and running smoothly.
Getting the technical side of the website off of our plate and knowing we had someone in place who understood it and kept it functioning well… that took a huge weight off of our shoulders."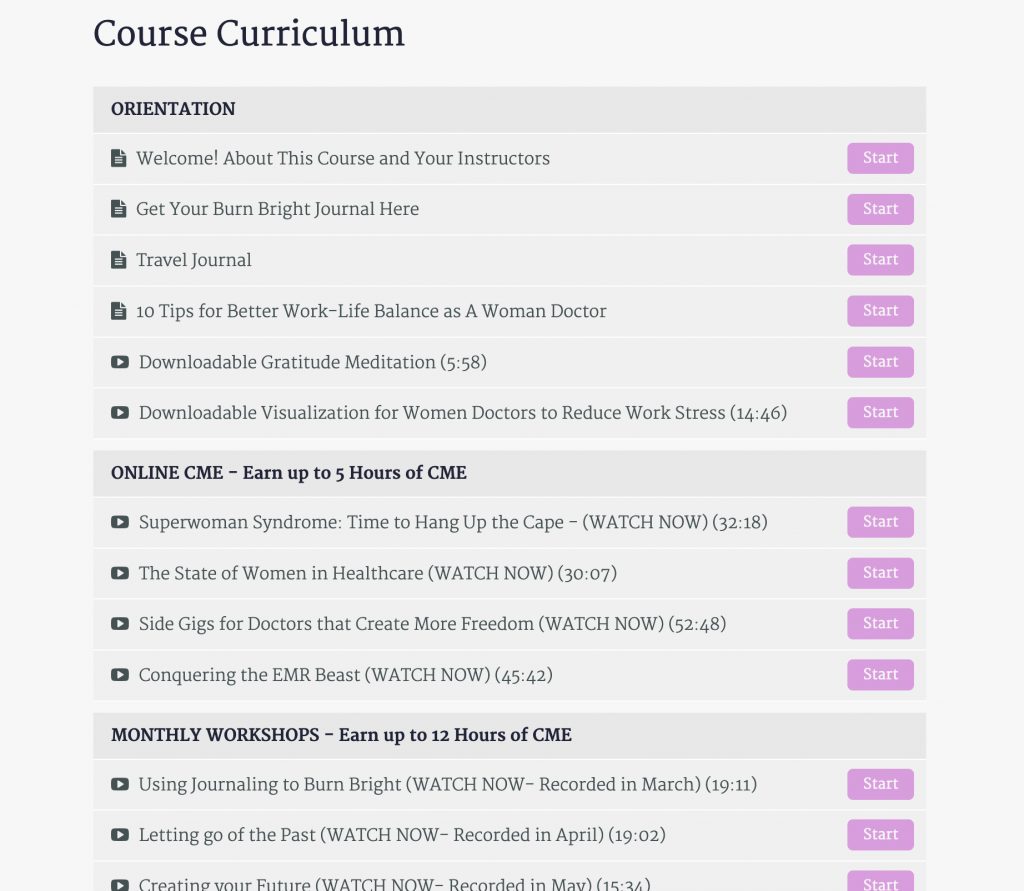 WomenInWhiteCoats | Archana Shrestha
"It's almost like magic, I always tell my partner that DeskTeam360 makes us look good!"
"ER Doctor Quit Her Job Because She Off Loaded
20 Hours A Week Worth Of Work, Which Allowed Her To Grow Her Business!"